UPDATE: I've updated this info on my new blog Start Screen Printing Now
I'm about to share with you an ancient yakuza graphic design secret that Adobe doesnt want you to know. If it weren't for this secret I would have thrown Adobe Acrobat in the trash long long ago. Because its worthless you see. But not anymore.
Being a production artist I get a lot of design files from clients that are supposedly vector art, ready to be printed. But when it comes time to print, I open the file and *gasp* the fonts have not been converted to outlines. If you dont know what this means, it means that if you've given me an Illustrator file or PDF without converted fonts AND I dont have those fonts, Illustrator is going to replace all of the text with some boring system text like Myriad and you art work wont look the same to me as it does to you. Most of the time its difficult to explain this to a customer who isnt in the business or sometimes it takes too long to try and get converted art. Whatever the case, I'm going to tell you how you can do it yourself without bugging your customer.
First things first: I open the PDF file my customer sent me in Illustrator and lo and behold, I dont have the font they used to create their artwork.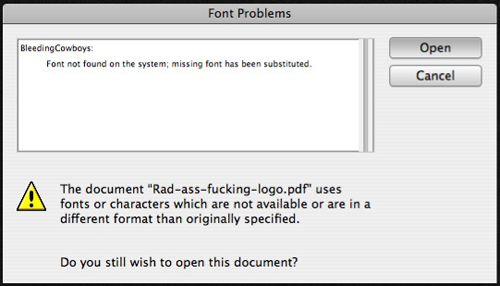 and so their artwork looks like this to me:

Thats not what the client is looking for and for some reason Bleeding Cowboys was banned from being downloaded forever (someday) so I cant download it for my computer. So what do we do?
First I open the the file in Adobe Acrobat. When the file is opened in Acrobat, the font is rendered correctly because it is embedded into the PDF. Why it cant open that way in Illustrator is a mystery (and total bullshit).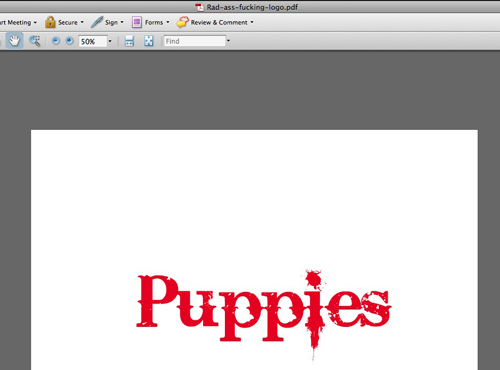 Next I go up to the menu bar and select Document > Watermark > Add. This will bring up the watermark menu which is pretty obvious.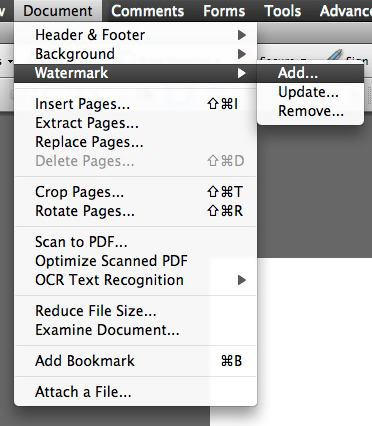 In the Text box I'm going to type in something that will be our watermark. It doesnt matter what you type in here because we dont really want a watermark. We're just tricking Acrobat. Also what is important is to make sure your watermark does not cover up any of our artwork. So I bump up the watermark on the box that says Position. You can move it vertically or horizontally away from your artwork. Then change the opacity to 0% and press Okay.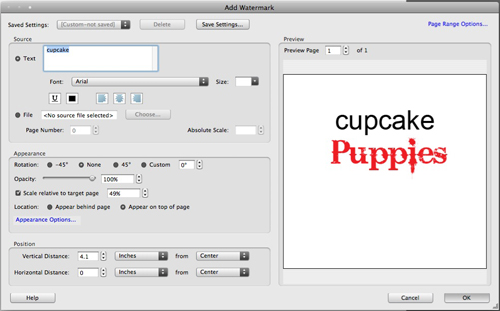 Next we're going to go back up to the menu bar and select Advanced > Print Production > Flattener Preview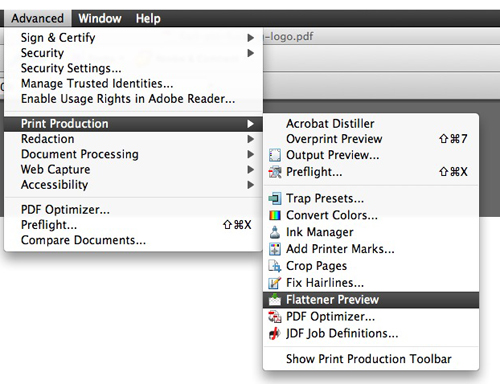 In this dialogue box, find a check box called Convert All Text to Outlines and then hit Apply. You MUST hit Apply for this to work. Say Okay and then save your file.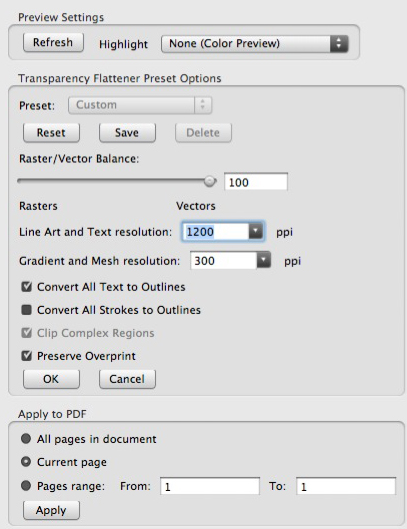 Open your newly saved PDF in Illustrator again and you should have no more font problems. Your watermark is still there though and you can simply find it and delete it.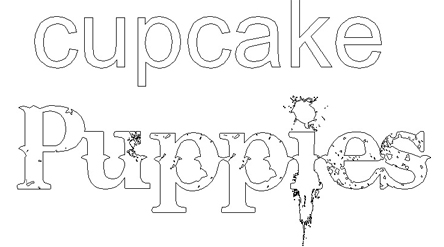 And that's it.
UPDATE: I've updated this info on my new blog Start Screen Printing Now
Please note that all the steps here were done in Adobe CS3 programs on a Mac. If it doesnt work for you, I don't know what to tell ya. Thanks for looking.